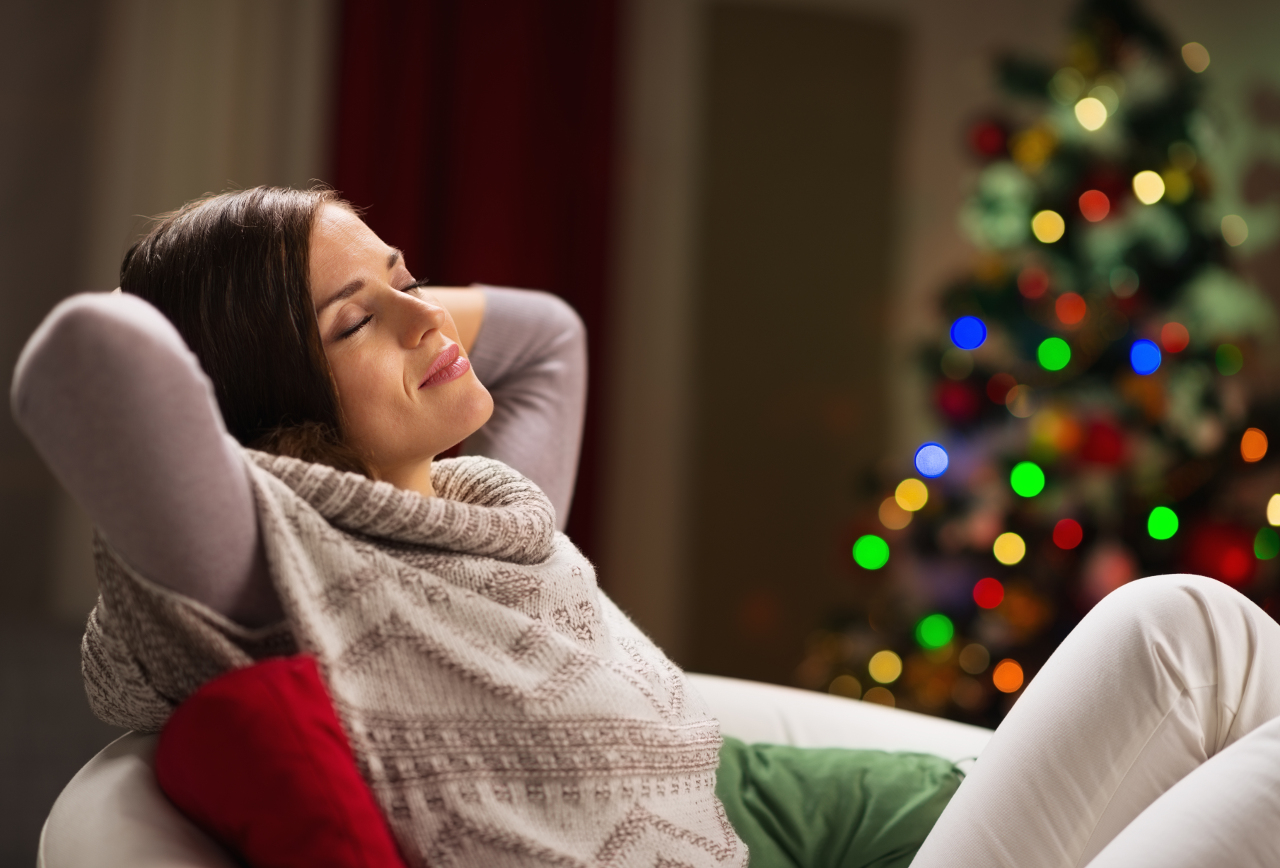 How to Ease Anxiety & Stay Calm & Mindful During the Holidays
The holiday season can be a stressful time of year, especially if you are prone to getting anxious. It doesn't help that there are so many potential triggers that can cause anxiety; the holidays are full of activities to plan, things to buy, decorating, cooking, cleaning—it's a lot to handle all at once! Not to mention you may or may not have a household full of family staying for the season. That can also contribute to a lot of extra anxiety, too.
There is help for those especially anxious about this time of the year. Learn these tips on how to ease that anxiety while staying calm and mindful. Hypnotherapy for anxiety can help, too.
How Can Hypnotherapy Help?
As we know, hypnosis reaches our minds on a subconscious level which narrates our life and manages our opinions and judgments of our self and the surrounding world.
By changing our subconscious beliefs, we change our actions and how we deal with difficulty in our lives. Doing so makes it much easier to access a state of mindfulness and become more aware and awakened to the difficulties in our lives.
Thinking differently is tough when you are trying to cope with fear, anxiety, feelings of low self-worth, and negative thoughts during the holidays, as emotional problems work more on the "feeling level." Using hypnotherapy, you can help feel differently and become more aware of your anxiety and what triggers it, which in turn can help you think differently about anxious and stressful situations.
8 Mindfulness Tips for the Holiday Season
Practice Active Listening 
When you're feeling overrun with holiday dinners, parties, and other such activities, it is easy to tune out and be in our own little world. The goal is to be attentive using active listening, not only understanding people's words, but also their actions and body language, to really understand the complete message being conveyed. It can be extremely rewarding, and you may be surprised how much more you hear and see. By keeping the smartphone and other devices to a minimum, the distractions are minimized, and your attention is focused on what others are saying. Encourage and acknowledge others to communicate with a nod or smile and respond directly with what they have said (agree or disagree).
Openness to the Emotions of Others
You can increase your ability to connect with others by being attentive and receptive. Being open allows you to see how they are feeling during the holidays and in turn helps them feel more open to discussing their own feelings.
Openness to the Emotions of Yourself
Holidays can stir up many emotions, aside from the happy and celebratory ones. It can be a tough time for some; the holidays may be reminders of loss, grief, or loneliness. Rather than setting these feelings aside and harbouring them, take the time to acknowledge them, feel them, and let them pass through you.
Let Go of Old Habits or Patterns that Hold You Back 
Old habits can enable negativity. An example can be you feeling annoyed when you hear the same repeated story at the dinner table, or feeling anxious when someone is competing for attention. Be self-aware of the thoughts and feelings that are happening right now. Be curious about what is happening instead of being caught in past feelings and thoughts. Possibilities of new experiences in your interactions can reduce feelings of frustration or boredom.
Expansion of Care 
There are other ways of communicating how you care for others aside from giving gifts. Ask yourself these questions before buying a gift for someone: What are you trying to communicate through a gift? Are there other ways you have of showing feeling or care, such as giving them quality time, directly expressing how you feel about them, or doing something supportive and nice?
Let Judgment Go
Any conflict with people around the holidays can lead to judgment and self-criticism. It doesn't matter if you blame someone else for something or feel disappointed in yourself if you notice you are making bad judgments. Take a moment to loosen the feelings of being "bad," "wrong," or "inadequate." Acknowledge when it is happening and let them be without trapping yourself in them, which will distance yourself from the feeling.
Self-Awareness of Your Needs
Be sure you take care of your own needs as well as any holiday obligations. You can easily become burned out and resentful if you solely try to please everyone else's expectations and needs. Ensure you nourish yourself by taking the time and space to reflect on how these holiday expectations are affecting you.
Practice Self-Compassion
This includes taking care of yourself physically and mentally. This includes getting regular sleep, exercise, and taking time to relax and do fun things to recharge your body. By taking care of yourself, you can be more attentive and calm while with others during the holiday. The more you care for yourself, the more it helps you be kinder and more giving to others, keeping with the holiday spirit.
I hope these tips help you find your own sense of holiday spirit, free of anxiety and stress. If you find you're still having trouble this holiday season, give me a call. Let's come up with some ideas to ease your anxiety and find your sense of calm together.
Creative Commons Attribution: Permission is granted to repost this article in its entirety with credit to Healing Soul Hypnosis and a clickable link back to this page.