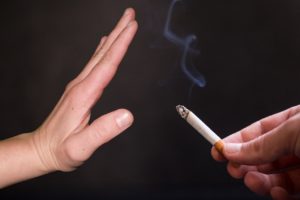 Did you know that cigarettes are the only consumer product that kills people when used entirely as intended?
Smoking is one of the most prominent addictions to date, and it can be as damaging to your mind and body as heavy drinking. It is one of the biggest causes of yellow tooth staining and has been linked to several health conditions such as heart disease, COPD, strokes, asthma, blindness, infertility, and many types of cancer.
Many people begin to smoke as a means to feel confident, fit in, or to relieve stress. The triggers associated with smoking can vary from peer pressure to anxiety to stress. It does not help that many other means of quitting smoking are similar to that of dieting: we understand that you want to be a healthier person, and you most likely want to stop smoking. But there's a severe disconnect between your subconscious and conscious way of thinking, and this in turn can lead to the inability to permanently releasing the habit.
Are you tired of being rules by an old pattern? Are you ready to quit? Why not start on your path to a better lifestyle today?
What is Smoke Cessation?
Smoking cessation is a hypnotherapy program to help you quit smoking for good. By becoming a non-smoker, you will reduce your risk of developing cancer and many other health issues.
Using hypnotherapy, I can help you identify your triggers, figure out the 'why' behind your smoking addiction, and ultimately lead you on the right track to quitting smoking for good.
This service is not the same as simply applying a nicotine patch and calling it a day. It isn't always a magic formula that can be done in a single session. However, it is a process with great long-term results.
If you are tired of continuing to attempt to quit smoking, only to return to that vicious cycle when stress hits or a social event happens; if you want to do the work and quit for good; then smoke cessation through hypnosis is for you.
Live your life free from cigarettes. Enjoy breathing in the air of freedom as a non-smoker.
Contact me for more information or book an appointment