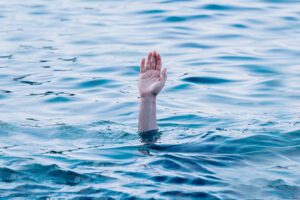 Do you feel nervous going into an exam, or when making a speech, or perhaps that first date? Nervousness is normal, especially in these situations, but these feelings can also become chronic, not necessarily based on specific situations which may indicate an anxiety disorder.
Anxiety manifests itself in several ways and for several reasons. If you are dealing with this, I have you covered with hypnotherapy for anxiety at Healing Soul Hypnosis.
What is Anxiety?
The feelings of fear, dismay, and nervousness—this is anxiety. It can cause you to feel tense and restless, sweat, and have a rapid heartbeat, which can all be a normal reaction to stress. You may feel anxious when faced with difficult problems at work, or before making important decisions, for example.
For some, anxiety may give a boost of energy or help to focus, helping to cope. But for those who have anxiety disorders, their fear is not temporary, and it can be overpowering.
Who Can Get Anxiety? 
An estimated 1 in 10 Canadians are affected by anxiety disorders, which are the most common of all mental health problems. Children and teens as well as adults can be affected by anxiety, with anxiety disorders most often starting when people are in their teens. It is more common in women and girls, with women more than twice as likely as men to develop an anxiety disorder in their lifetime.
Anxiety is more common in people who were neglected/abused as children, or who are neglected/abused as adults, though you do not need to have suffered trauma to have anxiety.
How to Identify Anxiety
Symptoms and signs of anxiety:
Feel nervous, restless, or tense
Have a sense of frightening danger, panic, or doom
Have an increased heart rate
Rapid breathing (hyperventilation)
Sweating
Trembling
Feel weak or tired
Difficulty concentrating
Have trouble sleeping
Experience gastrointestinal (GI) problems
Have difficulty controlling worry
Repetitive thoughts about worst case scenarios
Have the urge to avoid anxiety triggers
Risk factors for anxiety disorders:
Personality traits, being shy or withdrawn when in new situations or meeting new people
Early childhood or adulthood traumatic events
History of anxiety or other mental health issues in the family
Physical conditions, thyroid problems or arrhythmia
All anxiety disorders have a combination of:
Anxious thoughts or beliefs which are hard to control, making you feel restless, tense, and interfere with your daily life, which do not go away and may become worse over time.
Physical symptoms: pounding or rapid heartbeat, unexplained aches and pains, dizziness, and shortness of breath.
Change in behaviour, like avoiding everyday activities you used to do
Types of anxiety disorders Healing Soul Hypnosis can help you with:
Agoraphobia
Anxiety disorder due to medical condition
GAD-Generalized Anxiety Disorder
Panic disorder
Selective mutism
Separation anxiety disorder
Social anxiety disorder (social phobia)
Specific phobias
Substance-induced anxiety disorder
How Hypnotherapy Helps Anxiety 
While in hypnotherapy's relaxed state, the focus is on your subconscious mind, allowing you to explore some of the deeper issues you may be dealing with. In this 'dreamlike' state, your mind is more open to suggestion, allowing your hypnotherapist to make positive suggestions and reinforcements, such as confidence to give your next speech.
Your hypnotized brain will experience changes in your brain that give you:
Focused attention
Better physical and emotional control
Less self-consciousness
When you are in the relaxed state, you may find it easier to avoid intensifying any anxiety symptoms like:
Feelings of threatening doom
Shortness of breath
Increased heart rate
Muscle tension
Irritability
Nervous stomach
We can use your hypnotherapy sessions to explore any repressed memories, encourage a desire for healthy habits, help you to relax and reprogram your anxious brain.
If you are interested, here at Healing Soul Hypnosis, I do have a Hypnotherapy for Anxiety package which includes 6 sessions, guidelines for success, and support audio recordings.
Have questions about hypnotherapy for anxiety, or what it fully involves? Would you like to get started? Book a free phone consultation today.
Inquire About Hypnotherapy for Anxiety
Contact me for more information or book an appointment