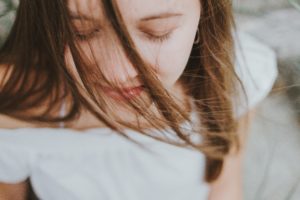 Past life regression is a hypnotherapy technique that is used to retrieve past memories, patterns, and events that may still be influencing your life today. It is one thing to say "Let go of your past"; it is quite another to put those words into action, and it's a very difficult thing to do. Any trauma from the past is not your fault; it was never your fault.
It is possible for you to grow and to heal from your past. Letting your past control your present can have a harmful impact on your current life, especially if it is the root of the negative patterns or thoughts that you live with daily.
I am a certified hypnotherapist with expertise in Past Life Regressions both individually and in groups.
What Past Life Regression is Not
Past life regression has been confused over the years with fantastical states of hypnosis, i.e. you enter a hypnotic state in which you become your past ancestor or your past self. This is not true past life regression.
What you can expect instead is to enter a hypnotic state and with my guidance, you will become aware of your past life patterns, events, or other obstacles that hold you back from being your best self. Past life regressions with me will use the Soul Screening technique to leave behind those events or patterns in that lifetime where they belong.
"Is this service right for me?"
Past life regression hypnosis may be the perfect process for you if:
You want to understand better the reasoning behind your thoughts and patterns of the present
You want to understand your past life more, and if patterns today are similar to back then
You want to change your life for the better, now
You want to stop your past controlling your present state of living
You have the ability to grow and heal your mind, body, and soul. Let me help you on your journey to a greater quality of life.
Contact me for more information or book an appointment