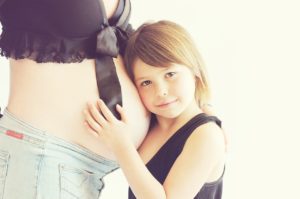 HypnoBirthing®-The Mongan Method is currently only being offered privately and through Zoom. Please contact me if you have any questions.
HypnoBirthing®-The Mongan Method is hypnosis for birth. It is for pregnant women and expecting mothers. Whether this is your very first time having a baby, or you are looking into a different, more natural birth experience, you can relax and experience a renewed sense of well-being learning HypnoBirthing®.
Using education, self understanding, special breathing techniques, relaxation, visualizations, nutrition, hypnosis techniques, meditation, and body health, HypnoBirthing® can help you have a very positive birth and cherish your very first moments with your new baby.
HypnoBirthing® provides birth education that guides women and their birth companions as they prepare for a peaceful, beautiful, extraordinary birth, whether in a home, hospital, or birth center.
What is HypnoBirthing® and how does it work?
HypnoBirthing® is based on the philosophy that the body is designed to conceive, nurture, and birth a baby naturally and with ease and comfort. The Mongan Method was created by Marie Mongan as a much-needed alternative to standard hospital births. Giving birth is not meant to be fearful, but rather a natural expression of life. That is the message behind the Mongan Method.
HypnoBirthing® is based on the premise that:
A woman's body and their babies know how to birth.
Birth is a natural process; each needlessly imposed procedure, exam, test, or interruption can upset the natural process.
All labour has its own time schedule and should not be manipulated or accelerated if there is no special circumstance requiring it.
Birth does NOT need to be accompanied by fear or severe pain.
Advantages of HypnoBirthing®
Eliminates the Fear-Tension-Pain Syndrome during and after birth.
Reduces or eliminates the need for chemical anesthesia, episiotomy, and other interventions.
Keeps oxygen supply going to the baby during birthing.
Reduces fatigue during labour, leaving mother fresh, awake, and energized as she brings her baby into the world.
Shortens the thinning and opening phase of birthing and allows the mother to breathe her baby down using the natural pulsations of the body rather than pushing for long exhausting periods.
Reduces pelvic floor damage.
Offers the birth companion an integral part of the birthing.
Babies are better adjusted and happier, resulting in better eating and sleeping routines.
Birth is returned to the safe, beautiful, peaceful experience that nature intended.
The HypnoBirthing® program includes:
Five 2 hour sessions for mom and her birth companion. All classes are held online so that you are in a comfortable environment and able to build knowledge and confidence so you can experience a safer, easier, more comfortable birth.
The HypnoBirthing®-The Mongan Method Book written by founder Marie Mongan.
The Rainbow Relaxation CD.
Birth affirmations.
Class handouts & professionally written scripts.
Cost for the program is $650/couple for Private sessions.
"According to physiological law, all natural, functions of the body are achieved without peril or pain. Birth is a natural, normal physiological function for normal, healthy women and their healthy babies.  It can, therefore, be inferred that healthy women, carrying healthy babies, can safely birth without peril or pain" – Dr. Jonathan Dye
HypnoBirthing® Classes
HypnoBirthing® classes run for 5 weeks. Each class for approximately 2 hours.
Please call me at 604-837-3746 or email info@healingsoulhypnosis to book or inquire about private classes.
Inquire About HypnoBirthing®
Contact me for more information or book an appointment