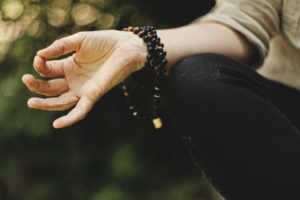 Do you enjoy expanding your horizons on such subjects as mediumship, astrology, tarot, and group hypnosis? Erin offers several workshops that will help you sharpen your intuition, learn to forgive yourself, ease your anxieties, grow on a spiritual level, and enhance your sense of well-being.
If all of these things sound like something you would be interested in participating, then these workshops are for you.
Please stay tuned to this page as many of our workshops change from time to time.
Workshops
Group Past Life Regression

Join Erin Johnstone, CHt for this evening event understanding what a Past Life Regression is.
This is a group event and the experience is different from an individual session.
Please contact Erin for more information
Date: May 15th
Time 7:30-9:00pm
Fee: $30.00
Pre-Registration is required as space is limited
Register Here:
https://www.paypal.com/cgi-bin/webscr?cmd=_s-xclick&hosted_button_id=Q78AYKA765VJS
Study with Success-Group Mind Training for Teens

Sign your child up for this workshop packed with mind training tips and tricks. This workshop will teach them how to use the rules of the mind to utilize the power of their mind to expand their study skills, retain and recall information in exam situations quickly, and stay calm and focused for success.
Date: May 25th
Time: 2:00-4:00pm
Location: #2300-2850 Shaughnessy Street, Port Coquitlam V3C 6K5
Fee: $60.00
Ages 13-18yrs
Pre-Registration is required as space is limited
Conquer Sugar Addiction-Adult Group Hypnosis Session
Dates: June 8th & 15th
Time: 10:00am-11:00am
This event requires pre-registration and payment to secure a spot.
Location: #2300-2850 Shaughnessy Street, Port Coquitlam V3C 6K5
Fee: $125.00 for both session
Virtual Gastric Band Clients can attend both sessions for $50.00
Pre-registration is required.
If you have any questions regarding the session please contact
Erin Johnstone, CHt
604-837-3746 or info@healingsoulhypnosis.com
Rider-Waite Tarot Card Reading Workshop

Join me for a day understanding and exploring tarot card reading.
In this workshop you will learn:
The basics of symbolism.
The basics of numerology.
The ethics of reading cards.
The meaning of the Major Arcana
The meaning of Minor Arcana
Different card spreads
And so much more…

This is a full day of learning so please come rested.
This workshop includes all materials, snacks, tea, coffee and water and a vegetarian lunch.
Please bring your own deck of original Rider-Waite Tarot cards.
Date: June 23, 2019
Time: 10am-4:30pm
Price is $165.00
Please contact Erin Johnstone for more information
604-837-3746 or info @ healingsoulhypnosis.com
Register Here:
https://www.paypal.com/cgi-bin/webscr?cmd=_s-xclick&hosted_button_id=FRE4SMMWHQW9E
Contact us for more information or book an appointment