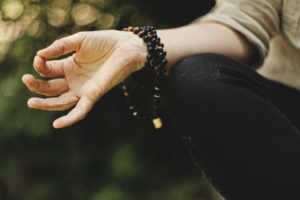 Do you enjoy expanding your horizons on such subjects as mediumship, astrology, tarot, and group hypnosis? Erin offers several workshops that will help you sharpen your intuition, learn to forgive yourself, ease your anxieties, grow on a spiritual level, and enhance your sense of well-being.
If all of these things sound like something you would be interested in participating, then these workshops are for you.
Please stay tuned to this page as many of our workshops change from time to time.
HypnoBirthing ®-The Mongan Method

Dates: September 21st & 28th, October 5th, 19th, and 26th
Time: 2:30-5:00pm
Price is $450.00/couple or $375.00 for the first two couple to register (Early Bird Pricing)
HypnoBirthing®-The Mongan Method is hypnosis for birth. It is for pregnant women and expecting mothers. Whether this is your very first time having a baby, or you are looking into a different more natural birth experience, you can relax and experience a renewed sense of well-being learning HypnoBirthing®.
HypnoBirthing provides birth education that guides women and their birth companions as they prepare for a peaceful, beautiful, extraordinary birth whether in a home, hospital or birth center.
Advantages of HypnoBirthing®
• Eliminates the Fear-Tension-Pain Syndrome during and after birth.
• Reduces or eliminates the need for chemical anesthesia, episiotomy and other interventions.
• Keeps oxygen supply to baby during birthing.
• Reduces fatigue during labour leaving mother fresh, awake and energized as she brings her baby into the world.
• Shortens the thinning and opening phase of birthing and allows the mother to breathe her baby down using the natural pulsations of the body rather than pushing for long exhausting periods.
• Reduces pelvic floor damage.
• Offers the birth companion and integral part of the birthing.
• Babies are better adjusted and happier, resulting in better eating and sleeping routines.
• Birth is returned to the safe, beautiful peaceful experience that nature intended.
The HypnoBirthing® program includes:
Five 2 ½ hour sessions for mom and her birth companion. Classes are in a comfortable environment to build knowledge and confidence so you are able to experience a safer, easier, more comfortable birth.
The HypnoBirthing®-The Mongan Method Book written by founder Marie Mongan
The Rainbow Relaxation Cd
Class handouts & professionally written scripts.
If you have any questions regarding these classes please contact
Erin Johnstone, CHt
604-837-3746 or info@healingsoulhypnosis.com
Register Here
Contact us for more information or book an appointment
Alter

Your

Mind.


Transform Your Life.

Become your best self with hypnotherapy. It is the practice of allowing direct communication with the subconscious mind to release old patterns, change beliefs, and make changes to emotional responses. Using hypnosis, Erin Johnstone, professional clinical hypnotherapist and owner of Healing Soul Hypnosis, will guide you towards your goal of living a better life and achieving a greater sense of mindfulness as you interact with the world around you.