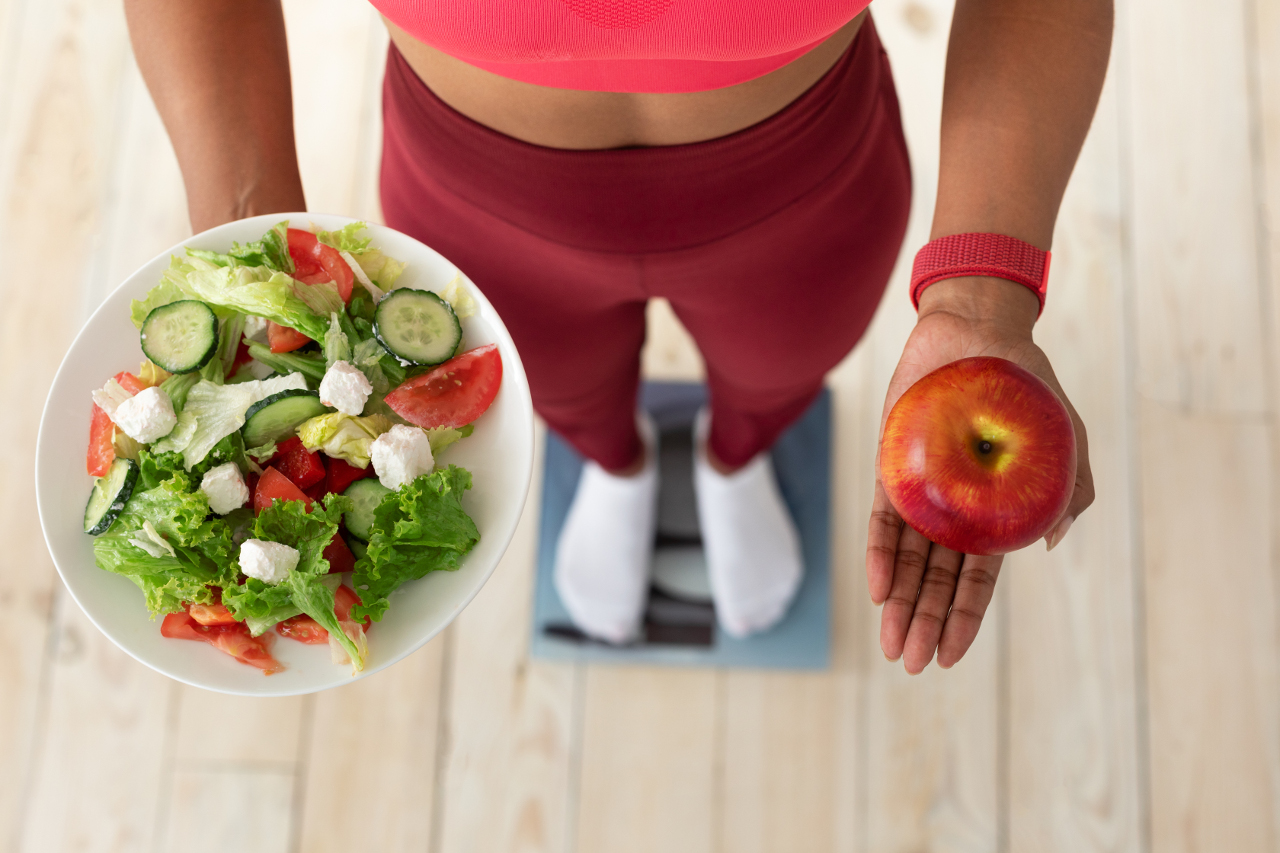 Struggled Enough with Weight Loss? Try the Virtual Gastric Band Program
Have you tried almost everything out there for weight loss with the only result being frustration? I know being forced to stay inside for most of 2020 has certainly added to that sense of frustration in many ways. I'm also certain you really do want to change your eating habits and relationship with food, and be healthy for your own well-being. Success comes with the first step in wanting the change, and I'm proud of you for getting to that point. But you may be wondering, what now?
Let's step into 2021 with a fresh perspective. Rather than looking at it from a "New Year, New You" or "New Year's Resolution" perspective, think of this as more of a forward positive outlook and a happy distraction from the outer world's chaos. At Healing Soul Hypnosis, I can help you with your weight loss journey through the Virtual Gastric Band hypnotherapy program. 
Not to be Confused with Surgery
The VGB isn't a gimmick, a pill, a fitness regime, or a diet, nor is it to be confused with the surgery. The real gastric band is silicone and fits around the esophagus near the top of the stomach, restricting how much food your body lets in. 
What the virtual gastric band program really is, is a non-surgical form of weight loss, using hypnotherapy to retrain your body through your subconscious mind. In this way it works the same as the band does, helping you become satisfied with smaller amounts of food—only without such drastic change made to your body.
But Will it Work for Me?
Whether the VGB works for you personally or not is all dependent on you and your commitment to losing weight, not only in your head but in your heart. The key to your own success lies within yourself. 
You must prepare yourself to completely change your eating habits and overall lifestyle. Be wary about direct impact to your results if you are constantly around triggers and prompts to eat large or improper meals. 
If you are serious about wanting the change and believe in the positivity of the outcome, then yes, the VGB will work for you. 
Is the Virtual Gastric Band Program Guaranteed?
When it comes to weight loss, there is no quick fix. As mentioned before, this is no diet or gimmick and no medical procedure is required. That being said, there is no specific guarantee of results because of how many factors are present that can affect your outcome. One confirmed guarantee is there are no medical side effects of gastric band-style hypnotherapy. 
As with any form of hypnosis, the results depend on you and will only work if you are 100% committed to the process. The mind is a complex and powerful organ and with gastric band hypnotherapy you arm yourself with the tools necessary to change your habits for good. Through hypnosis, I help retrain your brain to take in smaller portions of food, which in turn helps to re-establish your relationship with food. 
The VGB program will tell your brain that your body has a gastric band, which restricts how much food you can take in. With smaller portions, you can still enjoy the foods you like and perhaps even reach for healthier choices first. 
At Healing Soul Hypnosis, I work with you in every step of the program. I'll ensure you are in a relaxed environment, with no pressure and no judgement, only an abundance of encouragement and support. Since this program isn't a diet, there is no deprivation or misery, and you won't go hungry. 
Let's move forward in 2021 happy and healthy. Don't hesitate to contact me if you have any questions or concerns about the Virtual Gastric Band Program. You have my full support in your weight loss journey!
Creative Commons Attribution: Permission is granted to repost this article in its entirety with credit to Healing Soul Hypnosis and a clickable link back to this page.