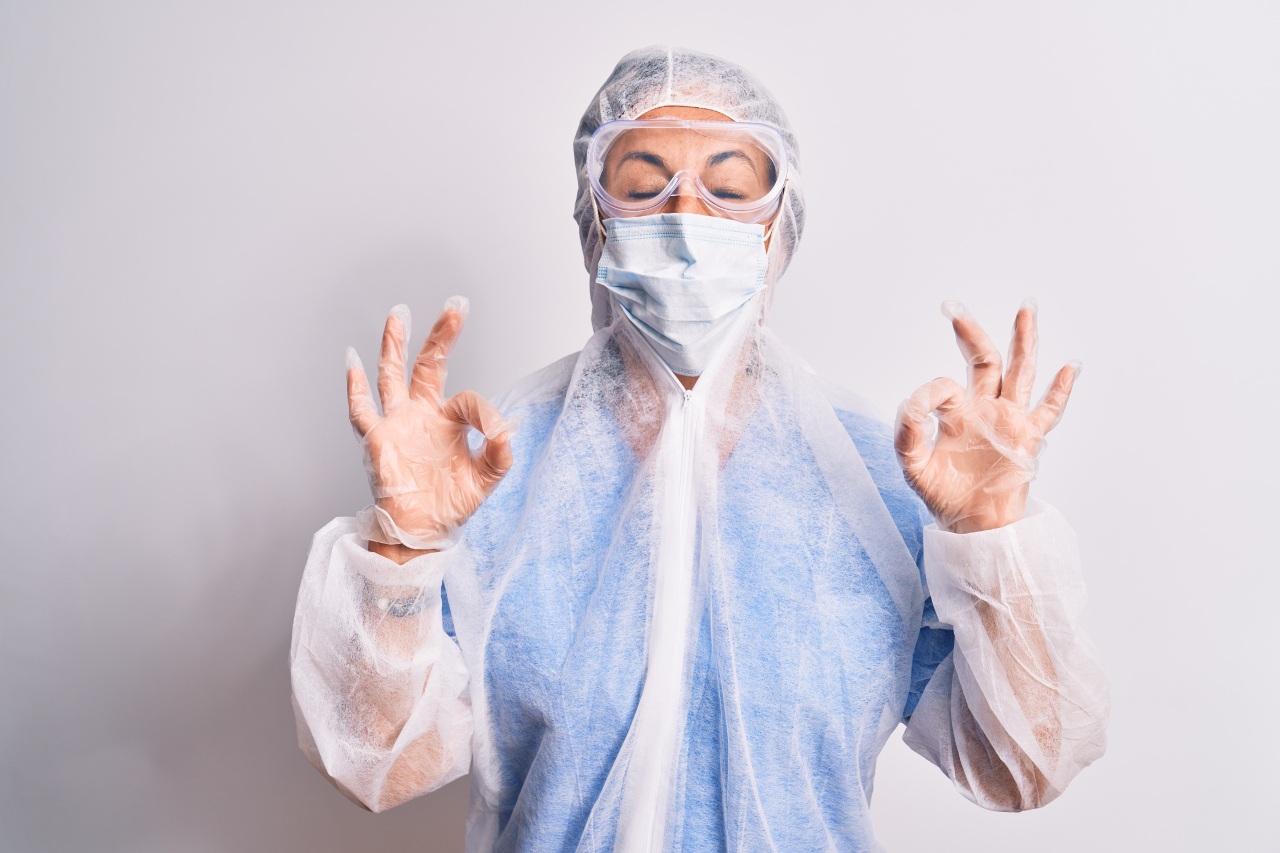 Hypnotherapy for Healthcare Workers (Because They Need Care Too)
Many who work in healthcare work long hours, and sometimes they even work for extended periods without days off. Whether they are a nurse or a doctor or a surgeon, they all work hard to ensure we are cared for properly. Too often we forget that these people need to take care of their health as well!
If you work in healthcare, please know that when it comes to your health, there is help. Learn what benefits you can have from hypnotherapy and why you should make it a necessary part of caring for your own health and well-being.
Four Big Benefits of Hypnosis
Working in healthcare takes a toll on the body and the mind. By taking care of yourself, you are better able to recharge your energy, deal with pain, anxiety, and stress, and better take care of those you help on a daily basis through your healthcare profession. 
Here are four big benefits hypnotherapy can help with for healthcare workers:
Trouble with Sleeping and Insomnia
Working long hours, especially when working graveyard shifts, can mess with your sleep pattern. Hypnosis can be a helpful tool to help relax you into a state where you can get to sleep more easily, and have a deeper, more restful sleep. 
Anxiety, Stress, Depression
Just because you work in healthcare does not mean you cannot suffer from anxiety, depression, or stress. If anything, working in this field can enhance these mental problems. Hypnosis and relaxation techniques can help to ease anxiety, deal with stress, and address and resolve underlying symptoms of depression. Through hypnosis, you can aid your body to activate its natural response through a phrase or nonverbal cue, which slows breathing, lowers blood pressure, and encourages an overall sense of inner calm. 
Chronic Pain
Many who suffer from arthritis, fibromyalgia, lower back pain, migraines, or tension headaches to name a few examples, also work in healthcare. Hypnotherapy can help with gaining self-control over your physical pain and effective coping techniques for long periods of time. 
Quitting Smoking
Believe it or not, yes there are those who work in healthcare who are smokers. Smoking is relied on in high-stress jobs as a coping mechanism to deal with stress, anxiety, and more. If you choose to use hypnotherapy to curb the smoking habit, it is best to work one-on-one with a hypnotherapist who can customize your sessions to match your lifestyle. 
It's worth noting that with quitting any habit, you must first want to quit in order for the hypnotherapy to work. Hypnosis works in a few different ways. First, finding a healthy, effective alternative behaviour, then guiding your subconscious toward that habit instead of smoking, such as drinking water or going for a walk. Second, releasing the association to a trigger such as stress, with coffee, driving, etc. Third, training the mind to associate smoking with unwelcome feelings like a bad taste in the mouth or foul odour from the smoke. 
If you are a healthcare worker and find yourself struggling in your own health, after consulting with a professional, hypnotherapy might be the right tool for your personal healthcare arsenal. Contact me today if you would like to learn more or to move forward with booking a session.
Creative Commons Attribution: Permission is granted to repost this article in its entirety with credit to Healing Soul Hypnosis and a clickable link back to this page.