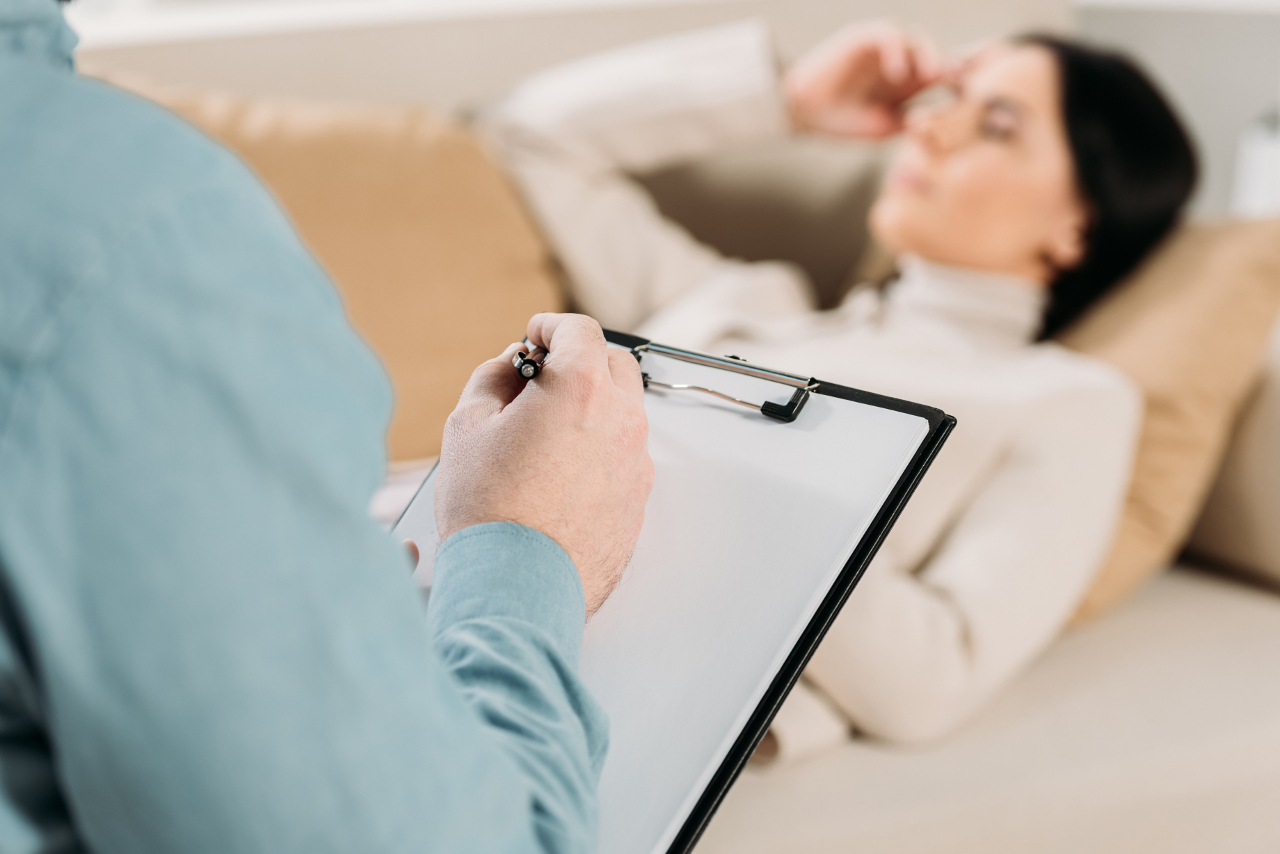 Everything You Wanted to Know About Hypnotherapy as a Career
Have you ever wanted to do more with your life career-wise? Are you struggling to find a job where you can help as many people as you possibly can? Do you want to offer people more than just a prescription or a solution that will only heal the symptoms, not the root cause? Are you at all curious about the mind, how it works, and how to better improve the lives of those who are struggling with mental problems of all kinds?
If you answered yes to any of these questions, why not consider becoming a clinical hypnotherapist? Hypnotherapy is a drug-free process and an increasingly impactful way to treat many mental health ailments, from depression and anxiety and eliminating phobias to quitting smoking, losing weight, giving birth, going to the dentist, and much, much more. The possibilities are endless when it comes to helping people in this career.
What Are the Benefits of Hypnotherapy as a Career?
Using hypnosis to induce patients into a trance-like state of suggestibility, hypnotherapy helps them overcome problems or medical issues such as these:
Anxiety

Stress

Fears and phobias

Depression

Sleeping disorders

Eating disorders

Chronic pain management

Bad habits—smoking, drinking, etc.

Addictions

Weight loss 

Scarcity mindset
A complete list of symptoms can be found here on my website.
A hypnotherapist uses hypnotherapy to find the root cause of all of these issues, which lie within the subconscious mind, and help people to resolve them. Once the root cause is dealt with, the symptoms will diminish or even vanish entirely. A single session can be enough for patients to experience a few of the benefits of hypnotherapy. You can also give your patients self-hypnosis techniques to practice on their own, in their own time.
Some perks of choosing hypnotherapy as a career include:
Having a rewarding and fulfilling career helping others and making a difference in their lives

Becoming your own boss, choosing your own hours, where you work, and how much you make

No waiting—as soon as you are qualified to practice you may go out into the world and help others
How Do I Become A Certified Hypnotherapist?
Before you go get your certification, think about what you want to specialize in the most. There are certain credentials for different levels of training. For example, in my case I am certified as a hypnotist, master hypnotist, and a clinical hypnotherapist as well as in specialty areas such as HypnoBirthing (pregnancy), the Virtual Gastric Band (weight loss), and HypnoDontics (dental). These are all examples of what you can become certified in, but several more programs are out there.
A few other tips:
Make sure you know you are getting the right training from the right place. Be sure they are a properly certified training school/facility and not just in your price range. 

Hypnotherapy certifications can vary from school to school. You want to be sure you know what training course you wish to take depending on their requirements, what they offer, how long training is, etc. 

There are schools that offer online only as well as online and in-class options that will work around your schedule, so you can learn at your own pace if you need to. You will need to complete hypnotherapy coursework and supervised practice to receive certification before you can start work with clients. There is also the choice to be licensed by a professional board of hypnotherapists.
How Long Does It Take to Become Certified?
The answer to this question varies depending on the school, what course you take, whether you go at your own pace or not, and so on. Some places may offer a full-time course that is 4 weeks or a part-time course over 10 weeks; others will offer 12 to 24 months to complete their courses. 
You might be juggling a job and/or family and children on top of your studies, so a purely online choice might be best for you. No matter what you choose however, you must always focus on your end goal of what you wish to achieve and why. From there, you can pick the best choice for that purpose. 
What is the Best Training?
Traditional vs. Modern Hypnotherapy Courses
Back then, the only way to achieve qualifications was conventional clinical hypnotherapy training which required years of studies before becoming certified.

Now, you can be certified in hypnotherapy without having a university degree and studying for years. You can choose courses that offer the chance to learn in the shortest amount of time so you may start practicing sooner. 
In-Person vs Online Hypnotherapy Training
This is where your schedule comes into play and your time and location will help you decide to go with in-person or online training. Both have their pros and cons.

In-person classes are more interactive with live critique and assessment with the chance for students to better connect with their instructors and you'll be able to work in a group with other students. 
Online training helps busier people who may only have a moment or two to sit down at the computer, as it typically includes hand-picked training videos and live online training sessions, which you can re-watch in the future. 
Online hypnosis courses give you the freedom to pick your schedule, study hours and time management, while live training expects accountability, community, and an instant support network. Therefore, you need to consider your preferred studying method, time, and budget. Don't forget there are some schools that offer a combination of both, if that is what you'd prefer. 
Want to Get Started? How About Here?
If you have any questions, or would like to experience a hypnotherapy session for yourself—maybe a session will help you best understand how it can help clients—then contact me today to get started. At Healing Soul Hypnosis, a fully certified hypnotherapy clinic, I can help answer any further questions or concerns you may have about the practice of hypnosis for its benefits, or how to begin your career in it.  
Creative Commons Attribution: Permission is granted to repost this article in its entirety with credit to Healing Soul Hypnosis and a clickable link back to this page.