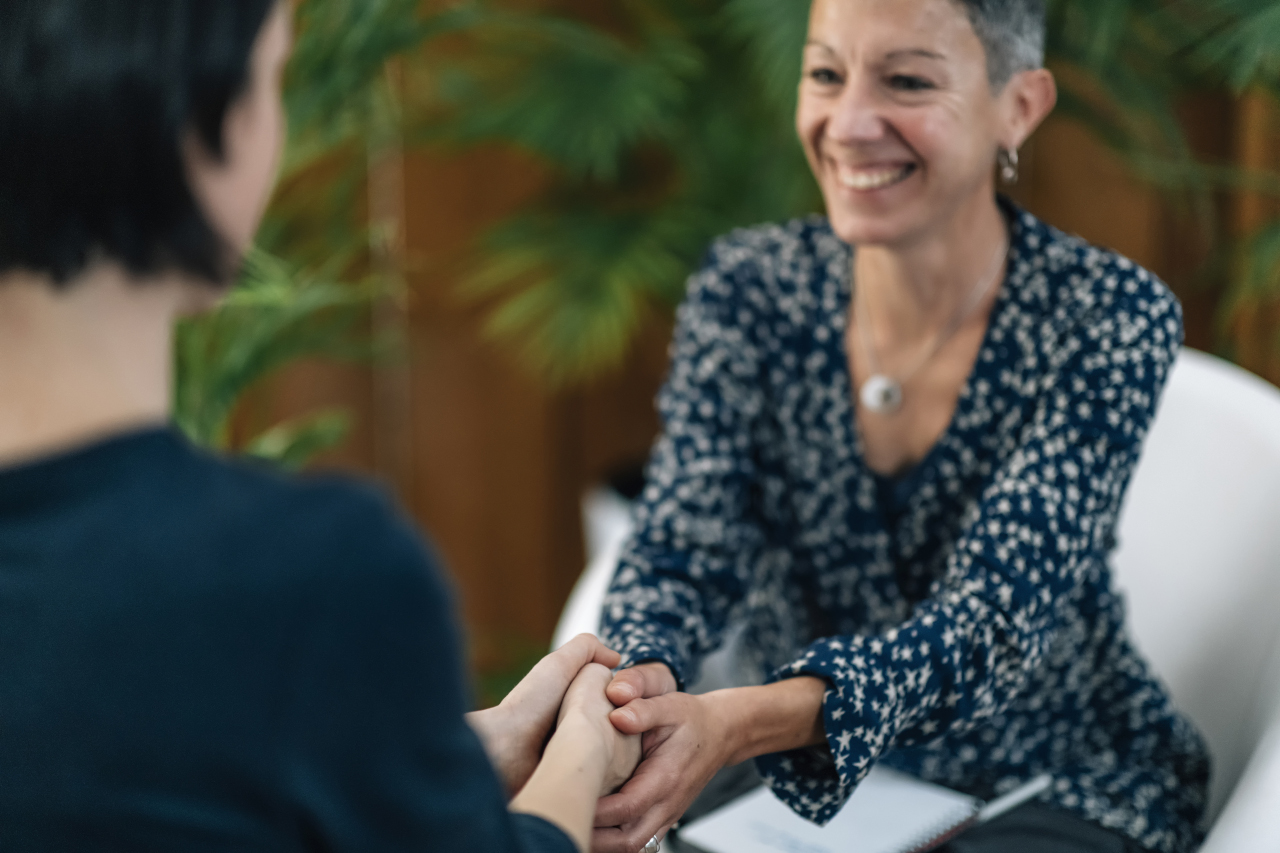 What Makes a Good Hypnotherapist?
When thinking of what makes a good hypnotherapist, it's best if you as the practicing student first think of yourself from the perspective of a potential client. 
What would you look for if you were searching for a hypnotherapist?
Hypnotherapy is an effective tool for helping people overcome a range of issues, from phobias to relationship struggles, from smoking cessation to weight loss, from anxiety to depression. If you've been considering becoming a hypnotherapist yourself, it's worth looking into whether you have what it takes to flourish in the profession.
Each hypnotherapist is unique, with useful skills they bring to the field. This particular list of traits are what make a good hypnotherapist that each student ought to strive for.  
Be Non-Judgmental
A potential client should never feel they are judged based on their appearance, race, gender, religion, age, or mental health diagnosis. A good hypnotherapist shares a non-judgmental attitude in providing a safe space for their clients to conquer barriers and improve their lives. 
Your clients will only achieve their goals if they feel they are being supported by their therapist. The moment they feel judged, they may stop working with you, and even if they do continue with you, the sessions may become less effective in helping them meet their goals. 
A good hypnotherapist needs to be open, welcoming, and accepting of each client that walks through their door or calls or emails them.
Be a Forward Thinker
An important trait to have both in your career aspirations and client work toward becoming a professional hypnotherapist is having a sharp vision of the future.
If a client comes to you because they wish to make a change in their lives, for example quitting smoking, they wish to imagine themselves achieving this goal. 
If you are unable to see yourself helping that client create change, how are you going to be able to help them visualize it?
Be Open Minded
When it comes to new ideas and perceptions it is important for professional hypnotherapists to have an open mind. 
Being open-minded gives you the key to learn and embrace the latest techniques in hypnotherapy, giving you the ability to think about new ways of doing things, helping you to respond quickly and effectively when working with your clients.
Be Compassionate
One thing that's truly essential to being a good hypnotherapist is having a caring nature. Each client you work with that walks through your door or rings your phone needs to be cared about on your part for their mental health and overall well-being. 
Being compassionate about your clients gives you the motivation to put in extra effort to improve their outcomes. A good hypnotherapist will be compassionate toward their clients' feelings, reactions, and concerns during their sessions, as well as outside session hours.
Be Understanding
One of the main traits of a good hypnotherapist is the ability to understand your client and where they are coming from—even if you've never experienced your client's particular issue. This understanding leads you to become more empathetic, which means you will take the time to get to the root of the issue rather than get caught up in the details of their story. You need to be willing and able to genuinely see things from someone else's point of view if you wish to become a good hypnotherapist.
Be Kind
It is most important for a good hypnotherapist to be kind, as many clients are nervous when they come in for their very first session. Kindness helps make your client feel comfortable and builds trust in your relationship.  
Your client needs to feel safe with their therapist and feel confident sharing information they have kept hidden from others. You need to be kind, welcoming, and approachable at all times in order for your clients to open up without fear of judgment or ridicule.  
Hypnotherapy is a very personal process, and it is essential that you as a good hypnotherapist listen with empathy and understanding. As an aspiring hypnotherapist, you need to know these traits because they are the basic foundation of becoming a good hypnotherapist. A bonus is that by reading this it means you are eager to learn the basics of the profession and not jump ahead into the more advanced parts!  
Do any of these traits align with you? Then I have good news to share. I have a 12-month training program to become a certified clinical hypnotherapist, so you too can learn how to become a good hypnotherapist and align your profession along with the traits you've read above. 
Stay tuned for more hypnotherapist blogs in the future. And you can always contact me with any questions you may have about the training program or hypnotherapy sessions I offer.  
Creative Commons Attribution: Permission is granted to repost this article in its entirety with credit to Healing Soul Hypnosis and a clickable link back to this page.